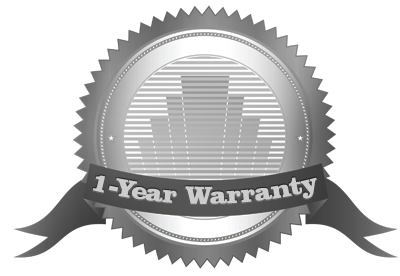 Purchases from Computek may be covered by one or more of the following policies:

1 year limited hardware warranty
Additional hardware manufacturer's warranty
24 hour replacement policy

One Year Limited Warranty
All computer systems sold by Computek include a limited hardware warranty. This warranty covers any defects in material or workmanship for one (1) year from the date purchased. In addition, this warranty covers the labor expenses by Computek employees for installation and/or configuration of components that have been repaired or replaced under this warranty. This warranty is not transferable and may be declared null and void in the presence of negligence, improper usage, modification, deception, tampering or physical damage.
LIMITATION OF LIABILITY: In no event shall Computek be liable for any loss of profits, interruption of business, loss of data, pecuniary loss, or damages due to usage of, inability to use, or failure of the hardware.

Manufacturer's Warranty
Many Hardware manufacturers have extended warranties on their products. With proof of purchase date, Computek can assist in warranty replacement by exchanging and/or returning your product within its extended warranty period. Labor expenses are NOT covered by this warranty. Some examples of extended warranties:
Item Warranty Period
Intel Network Cards Lifetime
ATI Video Cards 3 years

24 Hour replacement policy
Hardware failures that are covered by the standard warranty will be repaired or replaced within one business day of diagnosed failure. In the event an identical replacement is not available, Computek will either (1) replace it with a product of equal or greater value, or (2) provide a temporary subsitition until a replacement for the original product is available.